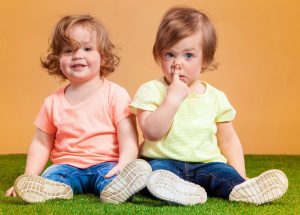 $1400 USD
36 hours – five days
9:00-5:00 Monday – Friday
This class is co-taught by Carol Gray and Teresa Robertson
All classes are taught in English
All classes are taught in Portland Oregon
April 9-13, 2018 – ten openings
April 8-12, 2019 – ten openings

CST for Toddlers Class Description
Toddlers are awesome! We have so many requests from parents who want to bring toddlers to the free CST clinics for pre-crawling infants. The need is so great. Toddlerhood is a time when previously unnoticed issues rise to the surface. Come ready to spend time on the floor chasing these amazing moving targets! We will meet them where they are!
Prerequisite
Students must have completed CST for Infants with Carol Gray.
In addition, students must be licensed, certified or student health professionals (CNM, CPM, DC, DO, IBCLC, LAc, LDEM, LM, LMT, MD, ND, NP, OT, PA, PT, RN, etc.) or otherwise legally entitled to practice touch therapy. Students may also register if they have instructor approval. Ask me.
Overview
You will gain advanced skills for treating toddlers and learn how to integrate those skills with what you already know. This five-day class includes a toddler anatomy review plus lectures, demonstrations, developmental movement practice and supervised hands-on with actual wiggling toddlers. Lecture topics include sensory processing, motor skill acquisition, mobility, structural alignment, movement initiation and reflexes. Each student treats four toddlers during the class and all student treatments are case reviewed by the group. There are TWO TEACHERS for this class, myself and Teresa Robertson. We're both present at all times to help you. 

During class we participate in experiential exercises to help us better understand toddler coordination, proprioception, emotions, safety and physicality. We spend time BEING toddlers. In order to maximize learning success class enrollment is limited to ten students.
Graduates of this class are eligible to participate in free toddler CST clinics in the Portland Metro Area.
The Reading List for This Class
By the end of this five-day class you should be able to:
Describe the differences between toddler and adult anatomy
Describe the basics of normal toddler development
Conduct an interview with parents to gather a history and establish treatment goals
Sensitively and diplomatically communicate with parents
Describe the differences between learned behavior and sensory issues in toddlers
Embody developmental patterning
Employ developmental movement strategies
Demonstrate effective strategies for obtaining treatment consent from toddlers
Demonstrate effective strategies for engaging toddlers during treatment
Demonstrate effective strategies for working with a moving target
Demonstrate sensitive palpation skills
Use assessment techniques to identify body areas that would benefit from treatment
Locate and release physical, energetic and emotional restrictions
List clinical considerations
Confidently provide CST treatments for healthy toddlers
Know when to refer an toddler to a different practitioner
Make a big difference in the lives of the children and families in your practice
Your Awesome Teachers:
Teresa Robertson and Carol Gray
Schedule An Appointment        Register For Classes        Get On The Mailing List