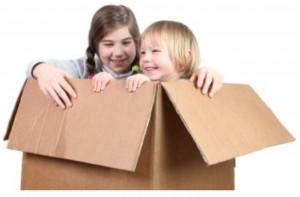 This is part four of the Tribute to Magda Gerber series.
Magda used to say that when the child development experts observed her groups she would show them children cleaning a table with a wet sponge. She would say that it taught the kids object constancy. They could pick up the water with the sponge and it would disappear from the table. Then, the children could squeeze the water back out onto the table again. "But really," she said, "we were just letting the children mess around with the water".
Magda promoted simple, ordinary objects as toys. She felt strongly that babies and children are competent individuals who can direct their own learning through play. She taught me that toys  designed to dictate a particular kind of play were less valuable than more open-ended toys. She was especially against toys that lit up, beeped, buzzed required batteries or played music.
For infants, Magda felt that toys should be placed nearby, but not directly into a baby's hand. It is important to respect the baby's choice about which toy in which hand, etc. Babies should have the opportunity to reach out, move toward and grasp whatever gets their attention. This is why the safe space with safe toys is so important.
Magda also taught that it's OK to let a baby express frustration in the learning process. She cautioned against immediately intervening to hand an out-of-reach toy to a baby. Sometimes saying something like, "You really want that toy." is enough to allow a child to console herself and go on to solve the problem.
Other times babies are in such distress they really need consoling from an adult. The point is to pause, observe the whole child, acknowledge the situation and the emotion, and intervene only if necessary. This approach acknowledges the baby's competence as a problem solver and capable learner.
Magda was also a big fan of indoor-outdoor play space. At Our Own School, the preschool we founded on Magda's philosophy and teachings, we had an open structure. That means the children had access to indoor and outdoor space and a variety of play areas with a variety of  "toys" – whatever they chose – during play times. Most times were play times. This set-up required supervision in both places at once, but it was well worth it.
Infants and toddlers don't need hundreds of toys either. A selection of just a few at a time is better. Even very small children can learn to put something away before selecting the next thing if there are fewer toys and they are stored in little tubs on a shelf at toddler height.
It is popular these days for parents to focus on stimulating children's learning (see the post on the Developmental Derby). I feel that it is actually more common for American children to be over stimulated than under stimulated.
Here's an example of a simple toy a la Magda: You know those metal disks on the ends of frozen juice cans? They make great baby and toddler toys. They are shiny, non-toxic, not sharp, too big for choking. They make a great noise, can be rolled on the floor or placed in or dumped out of a cup or other container. Get the picture? One of my granddaughters calls them Big Money.