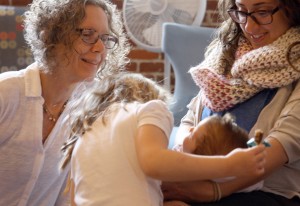 CLASS CLINIC:
Class clinics are held in conjunction with a Craniosacral Therapy for Infants class. We have openings for demonstration treatments and supervised student practitioner treatments.
COMMUNITY CLINIC:
Superstar infant CST practitioners and I treat babies at community clinics.
You must make an appointment in advance for your one-hour treatment time.
Email Carol's office for an appointment.
CLINIC DATES:
January 8, 2019  –  Community Clinic
February 4, 2019  –  Community Clinic
March 11-15, 2019  –  Class Clinic
April 18, 2019  –  Community Clinic
May 1-3, 2019  –  Class clinic
June 10-14, 2019  –  Class Clinic
July 15-19, 2019  –  Class Clinic
October 7-11, 2019  –  Class Clinic
October 28-30, 2019  –  Class Clinic
Clinic Location:
1306 NW Hoyt St #306
Portland OR 97209