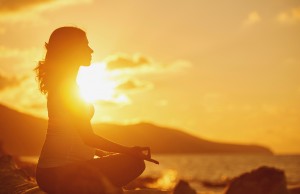 MamaSpace Yoga®
Making Room For Babies®

MamaSpace Yoga®
MamaSpace Yoga® is all about Making Room for Babies® in pregnant bodies. MamaSpace Yoga is online! Join us any time – any place! When babies have room to move they assume more ideal positions for birth. This unique prenatal yoga style enhances and supports the bodywork developed for expectant parents by Carol Gray. The concept of maternal mobility making space for babies receives little attention in our culture, but is vitally important to fetal development and birth outcomes.
Private Yoga Instruction
Carol is currently offering private in-person and virtual yoga instruction for clients (including pregnant and postpartum people). Click the link at the bottom of the page to schedule an appointment.
Carol helps you fine tune your yoga practice one-on-one. Private instruction demystifies poses learned online or in group settings and helps you make modifications enhancing safety at your edge. Are you thinking about trying yoga? Do you want individualized attention?  Carol tailors the asana to your body and your goals, rather than the other way around.
If you have made an appointment for a virtual session, you'll receive an email from Carol outlining next steps for your online connection. We have the option of recording the appointment so you can access it later.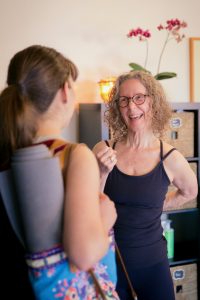 Schedule an Appointment Get On the Mailing List Send Carol an Email